This is Retain24
Retain24 is a Swedish technology company, that was founded in 2005, with Scandinavia's largest gift card system. Since October 1, 2019, we are a wholly owned subsidiary of Awardit AB.
Since the beginning, we have helped our customers to retain and win more customers by increasing the sold number of gift cards. Today we work with about 130 brands and our customers are in different industries, but mainly in retail, travel, hotels and restaurants. Our gift card system is simple, secure and flexible. The system replaces manual services and can be applied both for instore and online. We handle everything from implementation, help with production of physical gift cards, support, new functions in the system and also offer a wide partner network. This network helps our customers to reach even more gift card buyers in new channels.
Our partner network offers many opportunities for our customers' gift card business to grow. We can see that B2B sales have great potential for increased gift card sales. For example, it can be loyalty programs where you can redeem your points for gift cards or gift cards purchased by companies that go to employees as a form of reward.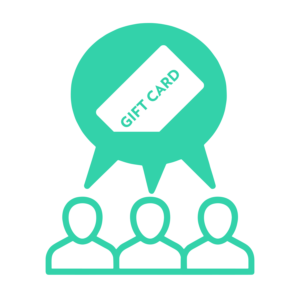 Retain24 as a employer
At our company you will find four departments staffed with ten wonderful employees.  Visit our career site to read about who works here, what our values are and what it´s like to work at Retain24. On this page you can also connect with us for future job opportunities!